An Instant Beautiful Smile With Snap-On Smile
The needs and wants of our patients is something we at Glendale Dental Arts take to heart. It is because of this, that we want to make sure we offer as many affordable cosmetic dental services as possible so that patients like you can have a smile you have always dreamed of having. Dr. Halajian have been trained to place Snap-On Smile and is happy to make it available to those who want a life-changing smile without the expenses and discomfort of traditional dental procedures.

See if Snap-On Smile is the best option to instantly perfect your smile by requesting an appointment online or calling our office at 818-502-9990. We would love to show you just how easy and effective having a beautiful smile is with Snap-On Smile.
Treatable Cases with Snap-On Smile
Snap-On Smile is an excellent cosmetic dental option for:
Closing gaps or spaces between teeth
Instantly covering crooked or uneven teeth
Perfecting stained or discolored teeth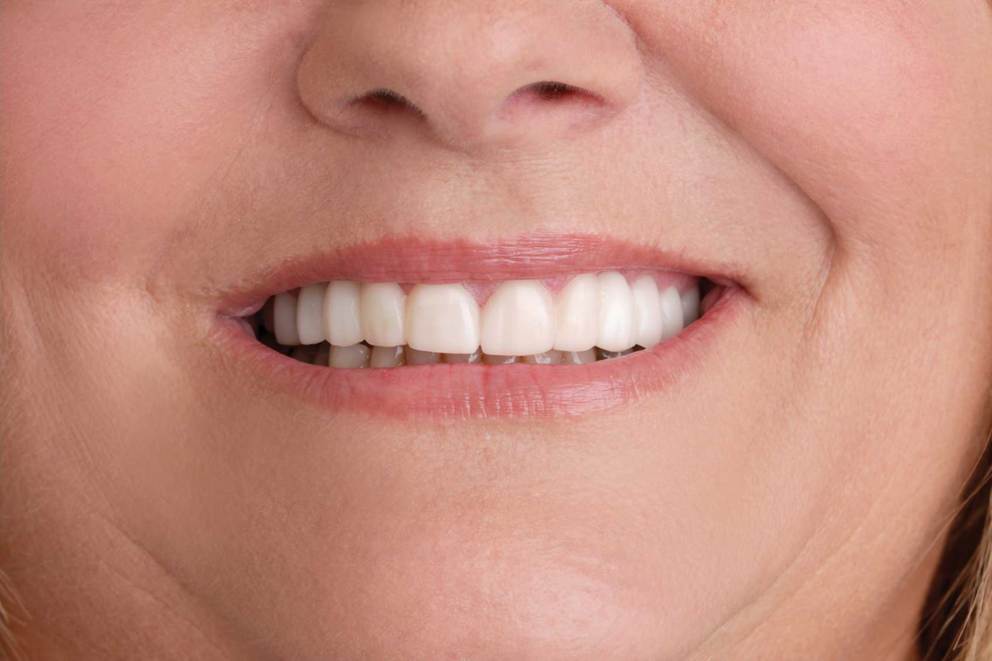 Increasing tooth height due to a gummy smile
Patients who are not a candidate for bridges or dental implants
Patients with existing removable dentures but still want a beautiful and more comfortable alternative
The Snap-On Smile Process
A brand new smile with Snap-On Smile is extremely fast and painless (did we mention fast?). Virtually any smile is possible and during your visit at Glendale Dental Arts, we will sit with you and discuss different shade and style options for your new smile. The entire process is customizable to your specific needs and wants. Next, we will take an impression of your teeth which only takes a few minutes to get everything perfect. This impression will allow the dental lab to create an exact model of your teeth.

Using a proprietary formula of high-tech dental resin, a Snap-On Smile lab technician will meticulously create a thin yet strong and beautiful set of teeth that literally "snap-on" over your own teeth.

In just a few weeks time, you will have your brand new Snap-On Smile and be ready to start your new life with a perfect and beautiful smile.
A Beautiful Smile Is Waiting For You
Our office provides smile makeovers to achieve the beautiful, natural look you seek. We can reshape your natural teeth to make them straighter and more youthful. Our office is easily accessible and makes it convenient to those living near Glendale to get the care they deserve.